Ivan Dragičević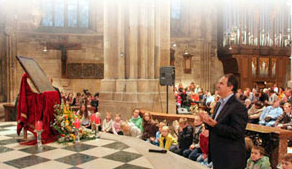 Ivan was born on 25.5.1965. in Bijakovići, in the parish of Međugorje.
He has daily apparitions even now. Our Lady entrusted him with nine secrets.
John is married with three children, lives with his family in the United States and in Međugorje.
The intention of the prayers that Our Lady confided him: praying for young people and for priests.